According to a recent news article from the Chelmsford Patch, a Boston man was struck and killed by a pickup truck while he is was in his wheelchair. The fatal pedestrian accident occurred on a recent Saturday afternoon.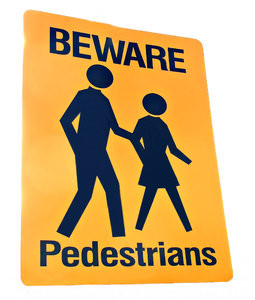 Witnesses to the tragic accident immediately called 911, and emergency personnel quickly arrived on scene. When first responders arrived at the site of the deadly Massachusetts traffic accident, they found the 72-year-old victim lying in the road with the driver of pickup truck that hit him. First responders knew they had to get to a level-one trauma center as soon as possible, so they called for a medevac helicopter. However, paramedics on scene were unable to stabilize victim to a point where he would be safe for travel in the helicopter, so the medevac transport was called off and returned to base without the patient.
Eventually, victim was transported by ambulance to a much closer hospital, and he died shortly after arriving. He died approximately two hours after being hit by the car. The reason he was in Chelmsford that day was because he was visiting family members who lived there, so he had driven from Boston.
The local chief of police described this accident as tragic loss of life and expressed his condolences to the entire family on behalf of the community. Our Boston car accident attorneys would like to take this opportunity to express our condolences, as well, to the family and those friends and community members who were impacted by this tragedy.
Authorities are continuing to investigate what happened, but they did say that there does not seem to be any indication that alcohol or drugs played a part in the accident and said the 45-year-old driver was fully cooperative with police during the course of the initial investigation. Authorities also said victim was crossing the street in a pedestrian crosswalk. But they do not yet know if victim had a walk signal or a do not walk signal at the time.
It should be noted that no liability has been be assigned with respect to this incident as of this time, and there has been no indication that any criminal charges are being filed. The prosecutor's office for Middlesex County is overseeing the investigation, but that is standard protocol in all fatal car accidents and does not mean a criminal charge is likely.
One issue that comes up in some cases involves how liability will be determined. In some cases, liability is not an issue, or there is "clear liability," to use the term favored by auto insurance liability adjusters. If a car is hit from behind, there is generally no question of who is at fault for the accident. This is known as a clear liability case. In a clear liability case, the jury will not have to decide who is responsible for an accident, as there is no genuine dispute of material facts.   In these cases, the jury will hear about medical bills and pain and suffering and determine how much plaintiff should get, rather than if plaintiff should recover anything. This is called a trial on damages only.
If you are injured in an accident in Massachusetts, call Jeffrey Glassman Injury Lawyers for a free and confidential appointment: (617) 777-7777.
Additional Resources:
Man in Wheelchair Struck and Killed by Pickup Truck, September 4, 2015, Chelmsford Patch, by Linda Bock
More Blog Entries:
Why Do Boston Drivers Hit and Run?, July 3, 2014, Boston Car Accident Lawyer Blog