According to a recent news feature from Billboard, singer Taylor Swift has just donated $5,000 to a sophomore who was headed back to campus after spending the weekend at home with her family when she was involved in a fatal car accident involving a semi tractor trailer.  She was 18-years-old at the time of her death and had decided to major in elementary education.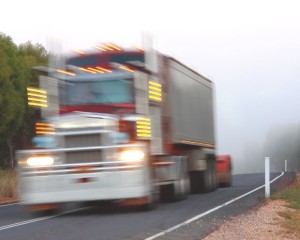 While the cause of the accident is still unknown and under investigation by the state police as of the time of this article, we do know that first responders attempted to stabilize her at the scene before rushing her to a local level-one trauma center.  Emergency surgeons treated her, but her injuries proved too severe and she was soon pronounced dead.
Following the accident, crowd source funding page was set up on line so the family could raise $30,000 to cover the cost of her medical bills associated with her fatal injuries and the funeral arrangements.   Shortly after launching the funding campaign, there were a few small anonymous donations and then a $5,000 donation by Taylor Swift along with a message in which the singer expressed how sorry she was for the family's loss.
One of the hardest things following a serious or fatal car accident is that there is an immediate need for money in many cases.  The victim may have accrued excessive medical bills, there are lost wages, as the victim is missing work and therefore not earning an income, and in the case of a fatal accident, there are also funeral expenses.
While a funding campaign on the Internet many work for some, it is obviously not a viable solution for everyone who has had a loved one involved in a serious or fatal car accident.  Insurance companies are aware of this fact, and they often try to take advantage of the family's immediate needs by offering them a small sum of money to help with the immediate medical bills or even funeral expenses.  While this may seem like a good thing, the problem is that this is the farthest thing possible from a no strings attached offer.
In order to get this small sum of money, you will need to sign to a general waiver and release of liability. This means that if you accept any money at all from the insurance company, you are releasing the company and their insured driver from every having to pay you and your family any more money in the future.  If you have a million dollars in damages and you accepted $5,000 to cover the funeral expenses, the $5,000 is the only money you will ever see from this case.  For this reason, you should never sign any documents or accept any money from an insurance company without first speaking with an experienced Boston car accident lawyer.
The insurance company will also ask you to make a recorded statement.  This is a statement of your version of what happened in the accident.  They are asking for this information so they can use any later discrepancies against you should you file a personal injury claim.  They know that you are likely still in shock from the stress of the situation and are using that to their advantage. For this reason, you should not do anything before first speaking with an experienced attorney.
If you are injured in an accident in Massachusetts, call Jeffrey Glassman Injury Lawyers for a free and confidential appointment — (617) 777-7777.
Additional Resources:
Taylor Swift Donates $5,000 to Family of Girl Killed in a Car Accident: 'No Words Could Express How Sorry I Am', September 9, 2016, By Colin Stutz, Billboard
More Blog Entries:
Boy Survives Internal Decapitation in Car Accident, June 21, 2016, Boston Drunk Driving Accident Lawyer Blog