Last March, two people were killed when a man alleged crashed his SUV into a pizza restaurant in Natick, Massachusetts just outside of Boston. Prosecutors have said the 55-year-old defendant was driving his SUV at around six in the evening when he crossed over the double yellow lines on Washington Street according to a recent news feature from the Boston Globe.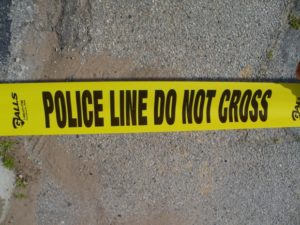 After he crossed the center line of the busy street, he allegedly crashed into several other cars driving in the opposite direction and then crashed through the front of the pizza restaurant. There were multiple people eating in the restaurant at the time of this accident, and two them died as a result of their injuries. There was a 57-year-old woman from nearby Watertown, Massachusetts and a 32-year-old man from Newton. In addition to these two fatalities, seven other people suffered various degrees of injuries as a result of this fatal Newton car accident. Following the accident, the alleged at-fault driver was charged with various offenses in the district court in Massachusetts in Middlesex County.
In the Commonwealth of Massachusetts, anyone who is arrested must first be arraigned at the district court level.  In Suffolk County, there are the various divisions of the Boston Municipal Court (BMC) and the Chelsea District Court across the Mystic River. However, if the charge is a felony, or the prosecutor wishes to indict someone on a felony, they must present the case to a grand jury and then get a bill of indictment from the grand jury.
In this case, the prosecutor for Middlesex County went before the grand jury and obtained an indictment.  The defendant was just arraigned on felony charges of vehicular homicide in connection with allegedly smashing his SUV into the pizza restaurant resulting in the death of two customers. He was technically charged with two counts of motor vehicle homicide, as well as operating a motor vehicle to endanger. As our Boston car accident lawyers can explain, this type of conduct in a similar case can be used as the basis to file a personal injury lawsuit with a wrongful death claim under the theory of negligence.    However, in this case, it should be noted that the defendant has not been convicted of any crime in connection with this recent indictment and is presumed innocent unless and until he is found guilty in a court of law beyond a reasonable doubt.
Since this case involves various alleged felonies committed in Middlesex County, he is entitled to a jury of 12 members and two alternates in the Middlesex County Superior Court located in Woburn.
While many people may be familiar with the term wrongful death case, wrongful death is not an actual tort.  In the vast majority of Boston car accident cases, the actual tort is still negligence, but wrongful death would be added to the claim to increase the amount of damages available.   In a wrongful death case, the plaintiff is typically the estate of the decedent filed by a personal representative (executor) of his or her estate opened in Suffolk County Family and Probate Court.
If you are injured in an accident in Massachusetts, call Jeffrey Glassman Injury Lawyers for a free and confidential appointment — (617) 777-7777.
Additional Resources:
Fatal Sweet Tomatoes crash brings charges, September 7, 2016, By Travis Andersen and Andy Rosen, The Boston Globe
More Blog Entries:
Report: Fall River Teen Killed in Car Crash on Way to Prom, June 26, 2016, Boston Car Accident Injury Lawyer Blog