According to a recent news feature from the Boston Herald, a 20-year-old cadet at West Point (the United States Army war college) was killed in a tragic car accident shortly after playing in game two of the Black Knights 2016 season.  The accident occurred just across the Hudson River at a location about 20 miles from the West Point campus.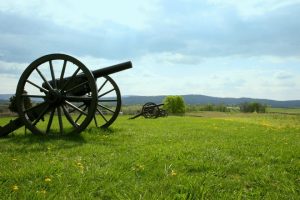 This cadet was a first team defensive back on the Black Knights.  He had been credited with two unassisted tackles early that day in the team's convincing win over Rice.Authorities have said the victim was driving with no other passengers in the vehicle when he lost control of the car and hit a guardrail.  First responders got the call a few minutes prior to two in the morning that a vehicle had crashed.  When they arrived, they found victim's car after it had hit the guardrail.  When they approached the vehicle, they found him non-responsive and still behind the wheel.  They quickly realized there was nothing they could do for him and a representative from the state medical examiner's office was called, and he was soon pronounced dead.
As if the case with any fatal accident, the police are conducting a full investigation to determine the cause.  This investigation is being headed up locally by a Sergeant Detective who said they are still in the preliminary phases of the process.
Cadets at one of the three U.S. military war colleges not only have the opportunity to get a top notch education and play on the school's many athletic teams, but they are being trained to become officers in their respective branch of service.  School officials have said that they are mourning the death of their young cadet, as he was on his way to becoming a promising leader in our nation's military.
One thing to keep in mind if you are the family member of a victim of a fatal single-car accident is that even though there was only one car found at the scene, it does not mean that it was that driver's fault.  There are various ways a single-vehicle accident can occur in which the driver was not at fault, as your Boston car accident lawyers have seen.
For example, if there was another car on the road that was driving in a negligent manner, that driver might cause other drivers to need to take evasive action in order to avoid a collision. However, as one could easily surmise, taking evasive action isn't exactly entirely safe and may result in a collision with other vehicles or objects.  If a driver is properly in his or her lane and sees another driver coming towards them in their lane one traffic, it would be necessary to swerve out of the way, since we can assume that driver traveling in the wrong direction is not going to move out of the way in time to prevent a serious car accident. The driver might swerve out of the way, lose control, and hit a guardrail or a tree.  The other driver may not stop, and it will appear as a single-car accident.  This is why it is important to speak with an attorney as soon as possible so that surveillance camera footage can be preserved and witnesses can be located.
If you are injured in an accident in Massachusetts, call Jeffrey Glassman Injury Lawyers for a free and confidential appointment — (617) 777-7777.
Additional Resources:
West Point mourns football player killed in car crash, September 12, 2016, AP Wire, Boston Herald
More Blog Entries:
Boy Survives Internal Decapitation in Car Accident, June 21, 2016, Boston Drunk Driving Accident Lawyer Blog