New England winters can be especially harsh as compared to many other areas of the country. When it comes to driving in the ice and snow, things go from bad to worse in a matter of seconds.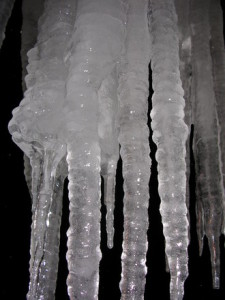 According to a recent news report from WCVB 5 Boston, a pedestrian was killed when she was hit by a car in the middle of what will likely be only of one a series of terrible storms to hit our area this winter. Authorities have said the deadly Boston car accident occurred a few minutes before 6 p.m. in the Mission Hill neighborhood.The victim, who was 22-years-old at the time of her death, had recently graduated from Boston University and was living and working in the area.  The driver who allegedly crashed into her was 20-years-old.
Following the fatal car accident, he remained on the scene of the crash and was fully cooperative with Boston Police Department (BPD) personnel. Police have said it appears that weather played a major role in this accident, and the District Attorney's Office for Suffolk County said it was taking part in the investigation, but they did not indicate that any charges will be filed.
It should be noted that the prosecutor's office is taking part in the accident investigation along with the accident reconstruction and investigation unit of the Massachusetts State Police (MSP), pursuant to standard operating procedures, but this does not mean they suspect the driver was criminally responsible. It should also be noted that there has not been a formal accusation or finding of negligence on behalf of the driver involved in the fatal Boston car accident involving a pedestrian.
One thing that is helpful to understand when discussing car accident cases is that there is a different standard of proof required in civil cases and criminal cases, and there are different elements to criminal offenses and tortious civil causes of actions including negligence as if often the leading allegation in any car accident lawsuit.
In other words, it is entirely possible that if you are involved in a serious car accident and the police determine the weather was a contributing factor, the drive may still be negligent meaning you would have a valid claim following in civil court.  The reason for this is because when someone chooses to drive in snow and ice, and it is choice on many occasions, they take the risk they may not be able to stop in time.  That person also must drive in a manner that is proper and safe for the current conditions.  Even if the posted speed limit is 25 miles per hour, with ice and snow on the road and reduced visibility, it may not actually be safe to drive more than 10 miles per hour.  It will be hard to claim there is no negligence simply by following the posted limit.  Again, while the driver may not be able to get a speeding ticket, this does not mean he or she was driving at a safe speed on snowy and icy roads.
If you are injured in an accident in Massachusetts, call Jeffrey Glassman Injury Lawyers for a free and confidential appointment — (617) 777-7777.
Additional Resources:
Young woman struck, killed by car in Boston during height of storm, January 8, 2017, WCVB Boston 7
More Blog Entries:
Boy Survives Internal Decapitation in Car Accident, June 21, 2016, Boston Car Accident Lawyer Blog