As we get closer to summer, we are likely to see more serious car accidents involving teen drivers.  With the warm weather and high school students out of school, and the amount of new drivers on the road, this annual spike in teen auto auto accidents has become an annual phenomenon known as the "Hundred Deadliest Days of Teen Driving."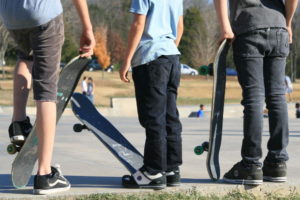 While we aren't quite into the 100-day period that runs roughly from Memorial Day to Labor Day, there will likely be a gradual increase in the amount of teen driving accidents leading up to that point.  According to a recent news feature, a 17-year-old girl was rushed to the hospital following a serious single vehicle crash.  It is believed that her injuries are life-threatening. 
Authorities say she was driving her 2001 Nissan Altima when she lost control of the vehicle, after which she crashed into a tree.  Authorities have also said she was the only person in the vehicle at the time of the Foxboro car accident.
Whenever there is a single vehicle crash, it is natural to assume that it the driver's fault.  However, that is not always that case. As our Boston car accident lawyers have seen in various cases, car accidents do happen as a result of mechanical issues that are a result of negligent maintenance or a defectively designed vehicle.
A somewhat common example involves a car owner who gets his or her car repaired at local or chain auto shop.  If a technician is negligent when putting a wheel back on the car, it may result in loss of that wheel while the plaintiff is driving his or her car.  If a wheel falls off that could result in a serious crash that is not the fault of the driver.  However, it should be noted that this would be a rather obvious example a defectively repaired car.  In some cases, there can be an issue that will result in a serious car accident that is less often than a tire, which falls off.  There could be something more internal that only be discovered by a complete safety inspection of the vehicle.
If were driving and noticed some type of defect that occurred in the car, you should to make sure tell the officer what you experienced at the time of the crash, so there is a report.  If you later report the defect and did not originally report it the officer who responded to the car crash, it will be easier for an insurance company to claim you were not being credible, because you did not mention when the accident occurred.
There is also the possibility that the car was defectively-designed.  In some cases, it has become evident that the car maker was aware of a particular problem that could result in serious injury or death, and the company chose not to tell anyone or issue a recall because of the cost to the company.  If that can be established, juries have been willing to award punitive damages in past cases.
If you are injured in an accident in Massachusetts, call Jeffrey Glassman Injury Lawyers for a free and confidential appointment — (617) 777-7777.
Additional Resources:
Teenager Suffers Life-Threatening Injuries In Foxboro Crash, May 6, 2016, CBS Local Boston, By News Desk
More Blog Entries:
Head-on Collision Caught on Camera in Newton, April 13, 2016, Boston Prom Accident Lawyer Blog