Up until very recently, everyone was wondering if it was ever going to get cold this winter. In the past couple of weeks, it has quickly turned cold, and much of New England has been hit with some pretty bad snowstorms. With the recent snow and icy weather, it has become very dangerous out on the roads, and this has led to a lot of serious car accidents.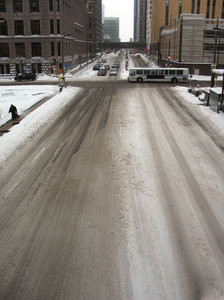 According to a recent news feature from the Boston Globe, there have been numerous multivehicle crashes in recent days, including a seven-car wreck in Duxbury. Fire department personnel said they were called to a massive collision that they reported as having 20 vehicles involved. This was a few hours after the seven-car pile up and a few minutes before two cars collided with each other and spun out on the same stretch of icy road.
While there is no question that an icy road is a dangerous road and may to lead to many accidents, it does not mean that these accidents are not the fault of at least one negligent driver. The reason for this is that it is common knowledge that icy roads are hazardous and extreme caution must be exercised when driving on these roads. When a driver knows or should know that he or she is operating a vehicle in icy or other dangerous conditions, the law in the Commonwealth of Massachusetts requires drivers to drive in a manner that is reasonable under the current road conditions.
For example, on a sunny day with clear roads, it might be safe to drive at or near the posted limit, so long as the driver leaves enough space in between his or her car and other vehicles on the road. However, if the roads are icy, it is probably necessary to drive well below the posted speed limit. It would probably also be necessary to turn on headlights and leave extra room so as to avoid a serious car accident. If a driver failed to take any precautions, he or should could be negligent in the event of car accident and could not use the icy road conditions as an excuse to defend a Boston car accident lawsuit.
The reason for this is that in a negligence case, a defendant has a duty to act as a reasonable and prudent person in the same or similar situation to prevent foreseeable injury to foreseeable persons and property. In other words, the defendant has a duty when driving to act in a reasonable and safe manner that another reasonable person would act when driving on a road in the same or similar condition. If the driver fails to operate in such a reasonable and prudent manner, he or she would be in breach of the duty of due care, as it is applied on that particular date and time and location.
If the breach of his or her duty of duty care resulted in an accident and caused damages, that would satisfy the four elements of a negligence cause of action, which is the basis for any car accident lawsuit.
If you are injured in an accident in Massachusetts, call Jeffrey Glassman Injury Lawyers for a free and confidential appointment — (617) 777-7777.
Additional Resources:
Seven-car crash among multiple accidents reported in Duxbury, January 4, 2016, Boston Globe, JD. Capalouto
More Blog Entries:
Pedestrian Dragged Hundreds of Feet in Car Crash – Western Massachusetts, June 13, 2015, Boston Car Accident Attorney Blog