The majority of Boston car accidents involve more than one vehicle. Many of these are fender-benders with two vehicles, though chain reaction crashes are fairly common on highways and other roads with heavy congestion.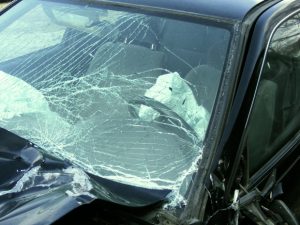 However, getting rear-ended or t-boned may by another car or truck may not be the most dangerous scenario you encounter. In fact, 1 in 5 fatal accidents involves a single vehicle that runs off the road, according to the National Highway Traffic Safety Administration.
Single-vehicle accidents carry their own challenges in terms of compensation. While multiple-vehicle accidents usually have multi-person/ business liability, the same is generally not to true for single-vehicle crashes. There is often only one person to blame – the driver. There may be exceptions in cases where the driver was impaired (per the principle of dram shop liability for violation of MGL Ch. 138 section 34), or in cases where the road was improperly maintained or the vehicle defectively manufactured.
By-and-large, though, single-vehicle crashes are the fault of the driver. In these instances, drivers may be entitled to compensation through their own insurer, while passengers could receive compensation from driver's insurer and potentially their own uninsured/ underinsured motorist coverage carrier.