Boston truck accidents are often inherently more serious and legally complex than a typical auto accident case. First, there are often more personal injuries, given the weight and size differential of semi-trucks to passenger vehicles. The chances of death may be much higher given the sheer force of impact.
From a legal standpoint, we are often dealing with numerous defendants. While some drivers own their rigs, it's more typical for a carrier to own the rig and either hire the driver as an employee or an independent contractor. In some cases, the trailer may be owned by an entity other than the carrier. This was done in part to shield these companies from liability as much as possible, and it does make it trickier for injury lawyers to sort through the web of business contracts and liability insurance policies that may be applicable.
If the driver is an employee, the trucking company can be held vicariously liable per the legal doctrine of respondeat superior, or Latin for "let the master answer." It isn't necessary to prove the trucking company did anything wrong, only that the driver was negligent and acting in the course and scope of employment. However, that same doctrine does not apply when truckers are independent contractors. That doesn't mean legal action against the company is impossible, but it does mean negligence will need to be proven, and there will most likely be numerous defendants.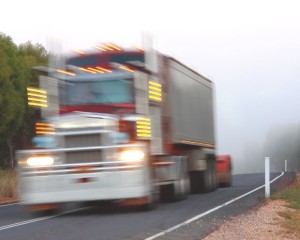 Continue reading