November 8, 2014,
According to a recent report from ABC 40, an alleged drunk driver crashed into a Western Massachusetts diner just before 6 a.m. Police are reporting defendant's car went off the road and hit the wall of the diner, causing the entire wall to collapse.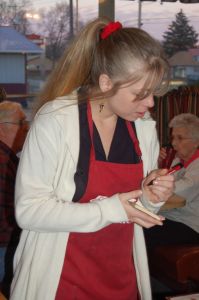 The diner was open, and people were already having breakfast at the time of the accident. The owner of the diner stated three of his customers were injured when the car crashed into his establishment. The driver of the car was also injured, though her injuries are considered to be non-life-threatening.
Police arrested driver for operating under the influence (OUI) of intoxicating liquor. She was given traffic citations for running a stop sign and failing to inspect a motor vehicle. Arresting officers took her to a local Massachusetts hospital to be treated for injuries.
Continue reading "Suspected Drunk Driver Crashes into Massachusetts Diner and Injures Three " »