In a recent car accident on East Hartford Avenue, a driver sustained critical injuries, including burns to nearly half of his body. According to CBS Boston, it happened around 4:00 a.m. when the vehicle slammed into a telephone pole, splitting it in half. The vehicle was engulfed in flames and the driver was trapped inside. A member of the Uxbridge police force and a Good Samaritan were able to extinguish the fire. The driver was treated on scene and transported to UMass Memorial Medical Center in Worcester.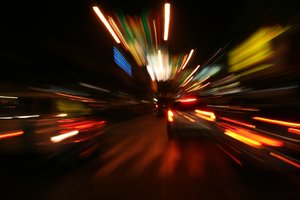 Officers are suspecting that alcohol and speed were contributors in the accident.
Our Boston car accident lawyers understand that transitions associated with the start and end of daylight saving time disturb sleep patterns, and make people restless at night, which results in sleepiness the next day, even during a "Fall back" period, since when we Fall Back, we might have trouble adjusting to going to sleep "later" after the time change. One of the deadliest risks associated with these transitions are the rest for car accidents. On November 3, we will be pushing our clocks back an hour at 2:00 a.m. and gaining an extra hour or sleep. With more sleep comes darker nights, and with darker nights comes higher risks for accidents.
Continue reading "More Boston Car Accidents with Clock Change & Early Dark" »