October 5, 2014,
According to a recent news article in the Boston Globe, the captain of the Winchester High School football team was killed in a single-vehicle car crash. Authorities are reporting that he was driving alone in his car in a suburb north of Boston in the early morning hours when he suddenly left the road and crashed into a tree.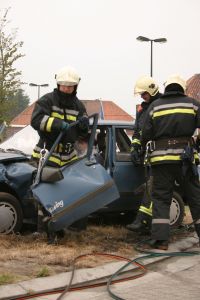 The cause of the accident is still under investigation as friends, family, and classmates mourn the tragic loss of the 17-year-old victim.
As our Boston car accident attorneys know too well, these tragedies forever change lives. While insurance companies are often quick to blame these types of accidents on distracted driving or simply an unfortunate turn of events, an accident reconstruction expert may be able to determine if the victims or their families have a valid negligence claim.
During pretrial phase of a car accident lawsuit in the Commonwealth of Massachusetts, plaintiff's attorney will be able to serve various discovery requests on defendants. This process is known by attorneys as propounding discovery. These requests can require a car manufacturer to turn over all information pertaining to defects in a particular vehicle, including test data, recall notices, internal service bulletins shared with dealerships, and company memoranda related to defects in the car.
Continue reading "High School Football Captain Killed in Winchester " »