Fatal car accident lawsuits in Boston are often very complex and best handled by an experienced personal injury lawyer who has a track record of success in deadly crash litigation. While fault may seem a fairly straightforward issue, there are also matters of causation and comparative negligence and damages that have to be sorted out. Many of these cases require hundreds of hours of research and analysis and usually necessitate expert witness testimony.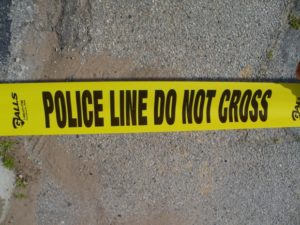 According to a recent article from News 7 Boston, one person was killed in a three-car accident in Medfield, Massachusetts.  Medfield is located to the south and east of the city of Boston. Authorities have said the fatal crash, which occurred on Route 109, occurred at around 2 p.m. and involved the driver of a Jeep who was allegedly speeding prior to the accident that involved a collision with two other vehicles and one where the jeep completed flipped over and came to a stop resting on its roof.
Aside from the man declared dead at the scene, another victim was rushed to Tufts Medical Center, a level-one trauma center located in Boston's Chinatown neighborhood. A third person was also injured, but his injuries were not as severe as the other two.  This person was taken to a local hospital in an ambulance.
As our Boston car accident lawyers can explain, the Massachusetts State Police (MSP) will send in an investigation and accident reconstruction team to work with local police in conducting a full investigation into the cause of the crash.  This does not mean there will necessarily be any criminal charges filed, as the state police investigate all fatal car accidents.
It should be noted that the conclusions of law enforcement are not necessarily final when it comes to the question of fault. Although those findings can be used in your civil lawsuit, those facts were gathered for the purpose of investigating traffic infractions and criminal charges – the outcome of which will be totally separate from any civil litigation. That's why contacting an attorney as soon as possible is smart, so we can immediately begin our own gathering of evidence and analysis.  Continue reading